Repeat Prescriptions
Due to an unprecedented amount of staff absence and a surge in demand on prescription service, we are only able to deal with urgent prescription enquiries on the phone.
Please allow a minimum of 4 days from when you submitted the request before checking with the pharmacy and surgery. Pharmacies are also struggling under the pressure of the amount of prescriptions they are receiving and therefore prescriptions are taking longer to process.
**Please note that prescription requests will be filed in the surgery/won't be processed until the week that it is due, even if we receive the request early.**
There are 4 ways you can order your prescription
Using the NHS App or Patient Access App.
Through your Pharmacist if this has been previously arranged with them.
By paper request through the practice post box.
Please only put in a paper request if you are unable to submit a request any other way. This is to help us protect staff and patients from Covid-19.
Patients under the age of 16 who are on regular monthly medication can request this via scriptsatparkpractice@nhs.net - you must put the word `child' in the subject line, or the prescription request will be rejected.
Unfortunately, we are unable to accept prescription requests for adults via our email address.
Items that are not on your repeat ordering list will need to be requested in writing at the surgery or added as a 'message' when ordering your repeat items - please note that you can only do this if your repeat items are due or the request will not be processed.
If your medication is out of stock, or you are looking for a home delivery, you will need to ring around pharmacies in the area - we are unable to do this on your behalf. Please find a list of local pharmacies here.
Thank you for your continued co-operation and understanding in allowing us to provide the best care and support possible to all of our patients.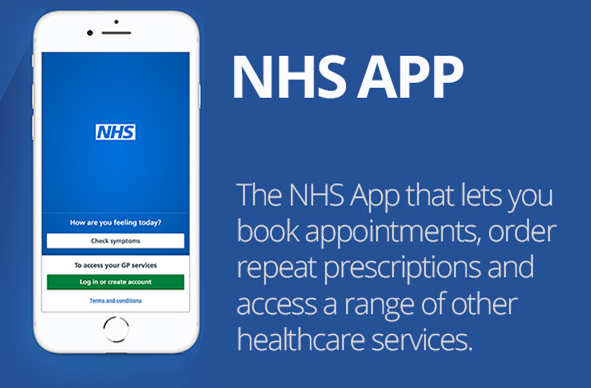 Electronic Repeat Dispensing
Our Practice is collaborating with NHS Business Services Authority (NHSBSA) which is providing NHS numbers for those patients that may be suitable for electronic repeat dispensing prescriptions. The information is obtained from NHS prescriptions submitted to the NHSBSA.
A member of our clinical team will contact these patients soon to explain the benefits of this service.
Medication Reviews
Patients on repeat medication will be regularly reviewed. If you are sent a letter to attend for a review or to undertake blood tests, please ensure that you book your appointment to avoid unnecessary delays to further prescriptions.
Prescription Fees
Help with NHS costs
In England, around 90% of prescription items are dispensed free. This includes exemptions from charging for those on low incomes, such as:
those on specific benefits or through the NHS Low Income Scheme
those who are age exempt
those with certain medical conditions
More information is available at NHS Choices
NHS Charges
These charges apply in England only. In Northern Ireland, Scotland and Wales prescriptions are free of charge.
Prescription (per item): £9.35
12-month prepayment certificate (PPC): £108.10
3-month PPC: £30.25
If you will have to pay for four or more prescription items in three months or more than 14 items in 12 months, you may find it cheaper to buy a PPC.
Telephone advice and order line 0845 850 0030
General Public - Buy or Renew a PPC On-line
There is further information about prescription exemptions and fees on the NHS website.
Going abroad
If you are leaving the country for more than 3 months, you will need to register with a local doctor for your continuing medical needs.
GPs are not required by their Terms of Service to provide prescriptions for the treatment of a condition that is not present and may arise while the patient is abroad. Persons who have left the UK, or who are intending to leave the UK, for more than 3 months are not normally allowed to continue to be registered with a practice.
The NHS accepts responsibility for supplying ongoing medication for temporary periods abroad of up to 3 months. If a person is going to be abroad for more than three months then all that the patient is entitled to at NHS expense is a sufficient supply of his/her regular medication in order to get to their destination, where they should then find an alternative supply of that medication.
For more information regarding the rules with taking medication abroad please click: https://www.nhs.uk/common-health-questions/medicines/can-i-take-my-medicine-abroad/